2 lines

or a

+ sign

, now what?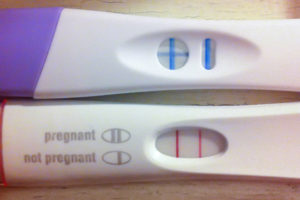 Whom do you tell first? How do you share the news? When do you tell?
Wait a couple weeks or shout it from the rooftops? Sorry, there is no right answer.
Once the initial shock or excitement has worn off and the reality has set in, how do you decide who to go to for your prenatal care? When do you start getting prenatal care?  Do you see an OB/GYN? Or a Midwife? [Read more…] about Pregnant? Who provides your prenatal care?